Quimper
During your stay in South Finistère, it seems essential to visit Quimper, the cultural capital located 15 minutes from Sainte-Marine. You can discover its historical and cultural heritage and browse its shopping streets on the banks of the Odet.
Quimper, City of Art and History
Its architectural and historical heritage has enabled the city of Quimper to obtain the label Ville d'Art et d'Histoire (City of Art and History).
The first traces of man in Quimper date back to prehistory with the discovery of flint and habitats. In the district of Locmaria, a Gallo-Roman settlement of about fifteen hectares has been spotted. It was founded by Emperor Augustus and included a forum and thermal baths. This district developed over time and became a working-class district that grew up around its church and priory.
If Locmaria has a very primitive character, it is not the only district that testifies to the historical richness of Quimper. In the city centre, you can discover :
The Saint Corentin Cathedral and the bishops' palace whose construction was started in the 13th century.
The ramparts which delimited the initial core of the city
The half-timbered houses that bear witness to medieval know-how
Etc.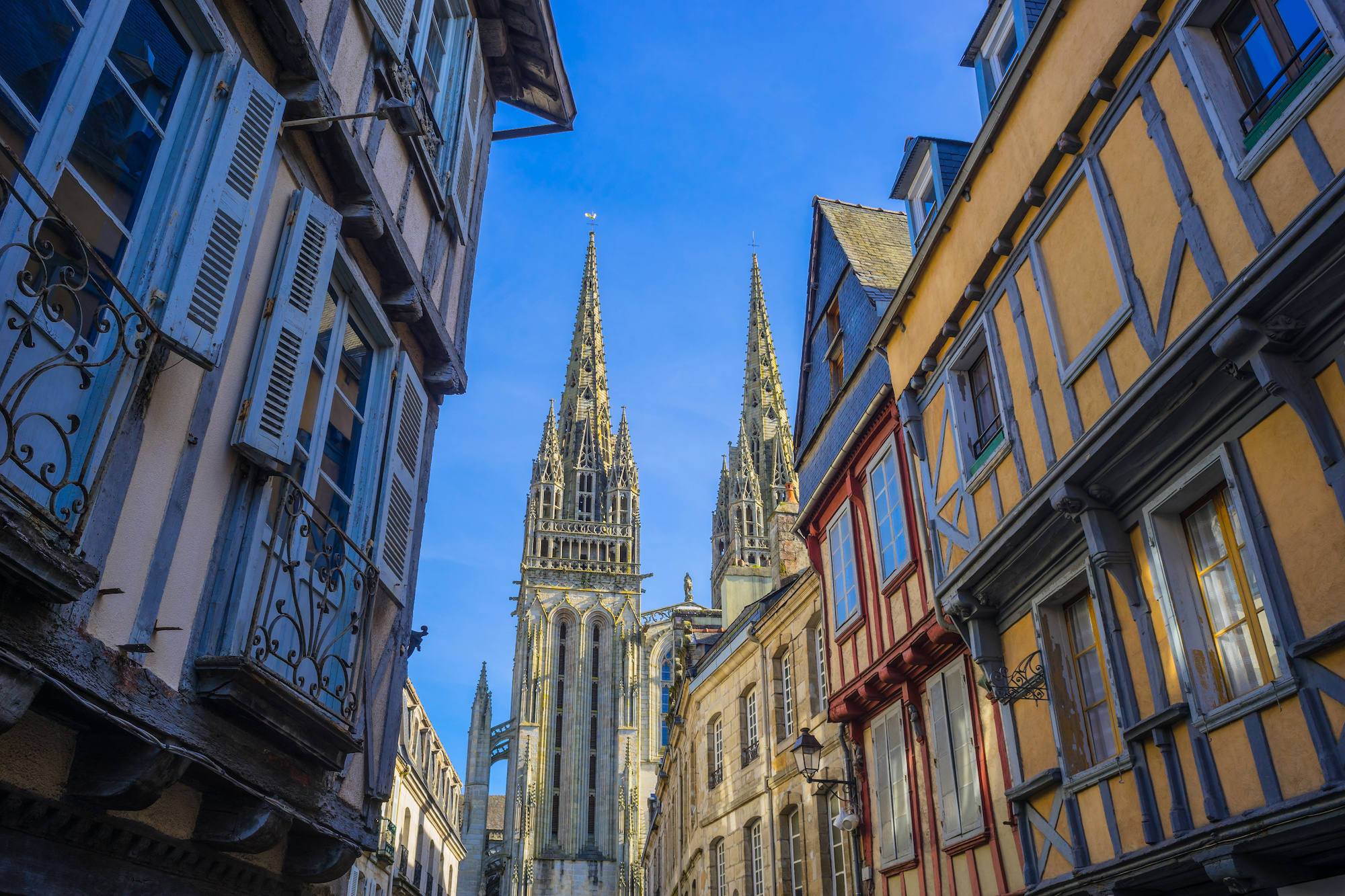 Quimper, cultural capital:
In South Finistère, we can easily consider Quimper as our cultural capital. There are several museums:
Museum of Fine Arts
Breton Departmental Museum
Museum of Quimper earthenware
Etc.
You can also attend numerous shows and concerts: Théâtre de Cornouaille, Novomax, etc.
Every summer, at the end of July, the Kemper Cornwall Festival honours Breton culture. It is a festival that takes place over 5 days and offers concerts, shows and many other events.